Dog Boarding Preparation in Alameda, CA
If you're going out of town and need to board your dog, it's important to find a kennel or facility that's best for your dog, and it's important to know what facilities require from you before boarding your pet.  Below are some tips for preparing your best friend for dog boarding. If you have any questions, call Providence Veterinary Hospital & Clinic's East location at (510) 521-6608 or our West location at (510) 521-5775.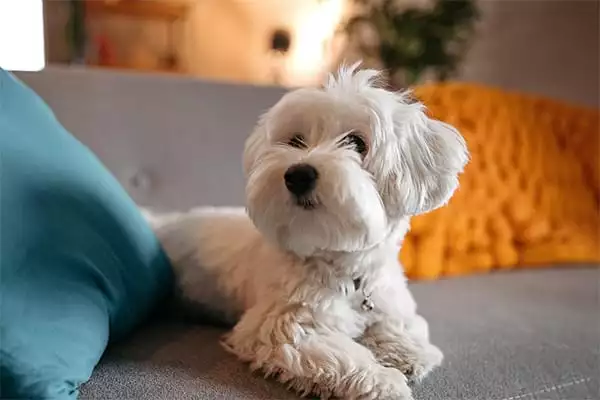 Recommendations
It's always nice to hear from friends and neighbors as to which boarding facilities they recommend, but if that's not possible, try to research online reviews to get a feel for the quality and care of the facility.  You can also contact your local veterinarian for recommendations.
Research
Many kennels and boarding facilities have websites, so it's easy to research what they offer and charge, and what kind of facilities they have.  You can also opt to call and talk to the staff, or even schedule a visit.   Find out if a veterinarian is on call 24/7, or about hours when staff is present on-site.  If you opt for a visit, meet the staff and assess how friendly and careful they are with dogs and cats, and check out the overall hygiene and cleanliness of the kennel.  During your tour, make sure that the boarding facility is a safe environment for your pet.  Make sure that the kennels have air-conditioning in the summer and heat in the winter.
Veterinary records
It's important to have current veterinary records in Alameda, CA.  It's always a good idea to have copies of your pet's health and vaccine records handy when boarding.  Almost all boarding kennels will ask for copies of these records.  Also, it's a good idea to provide the kennel with all of your pet's identification, including microchip information.
Boarding rules
Almost all boarding facilities require your pets to be up-to-date on vaccines in Alameda, CA, especially rabies, and current kennel cough (Bordetella) vaccines are required. At Providence, we require a current exam (within 1 year) with one of our vets, and current Rabies, DA2PP, Leptospirosis, influenza, and Bordetella vaccines. We allow the vaccines to be given when the pet arrives.
Boarding hours
Make sure you keep in mind the operating hours of the boarding kennel.  Many are not open to clients on Sundays, so if you get home from a trip on Sunday, you may not be able to pick up your pet until Monday.
Book early
It's always a good idea to book kennel months in advance, especially for holidays in Alameda, CA.  Many people leave town to visit relatives during these times, so kennels tend to get booked up.
Single kennels
Make sure the boarding facility you are looking at doesn't put two strange dogs together. If you have two dogs who are buddies, and there's enough space in the kennel, you can ask if they can room together.
Diet and medications
If your dog is on a special diet or needs daily medications, make sure that you provide detailed instructions to the kennel facility.  Make sure that the boarding facility you're considering has daily treatment sheets where staff can record when feeding and medicating took place, what was fed/given, and how much.  This is especially important if you have a diabetic pet, or a pet with a heart or autoimmune disease.
Bathing/Grooming
With dogs, a stay at the kennel may cause them to smell a bit like a kennel.  Of course, this depends on the boarding facility in Alameda, CA.  If you're concerned about this, ask if the facility can groom or bathe your pet before picking them up.  They will most likely charge for it, but it may be worth it.
Emergency contacts
It's always good to leave a list of emergency contacts with the boarding facility, including your veterinarian's number when dog boarding.  You can also notify your veterinarian when you are leaving town, where you'll be boarding your pet, and if needed, give authorization for urgent or emergency treatment for your pet while you're out of town.
Collars, toys, leashes, and bedding
Some kennels ask that you keep bedding, toys, and things that can get lost at home, but others may encourage bringing familiar items that can be a comfort to your dog while dog boarding.  Check with the kennel as to their rules on this. 
Staff
Don't be afraid to ask questions about the staff, and if you visit, do they seem happy and friendly with you and the pets?  Great staff means great care for your pets.
Try it out
If you're curious as to how your dog will do at a particular boarding facility, try it out for a couple of days or just one day.  This can give you a general idea about the quality of care your pet will receive.
Tips for Boarding Your Dog
When boarding your dog, make sure that the kennel you choose has a clean area indoors for your dog, and that it's hygienic and free of urine or excrement smells in Alameda, CA.  Also, make sure that the facility provides outdoor access and/or recreation for your dog.  Also, make sure that the enclosed outdoor exercise areas are secure, and don't offer any opportunities for your dog to escape.
Vaccines
As mentioned above, check with the boarding facility regarding vaccine rules in Alameda, CA. Many kennels require dogs and cats to be up-to-date on their vaccinations, especially rabies.  For dogs, kennel cough vaccines may be required up to four weeks before boarding. Ask your veterinarian if your pet is due for any shots no later than two-four weeks before boarding time, and have a copy of your pet's veterinary records with you to show the kennel that all vaccinations are current.
Paperwork
When dog boarding, go through all of the paperwork from the kennel, and fill everything out. Make sure you include contact information, so the kennel can reach you if any problems arise.  You should also let the kennel know the name and number of your veterinarian in case of an emergency.  Ask the kennel how it deals with veterinary emergencies, and where they take pets for urgent treatment.  You can probably call to see if you can get the paperwork in advance so that you have enough time to get all the information needed by the kennel.
Stay Calm When Dropping Your Dog Off
When it's time to drop your dog off at the boarding facility in Alameda, CA, try to be calm and not make too much of a fuss. Try to stay calm and happy when dropping your pets off at the kennel, this can help your dog and cat feel more relaxed while staying in a new place.
The Importance of Preventative Care for Your Pets Preventative care encompasses a range of proactive measures designed…
Providence Veterinary Hospital & Clinic serve Alameda, CA as well as Oakland, San Leandro, and the surrounding areas with superb veterinary medicine and gentle, compassionate care. We've been a part of this community since 1947 when a veterinarian started seeing pets in his home after the end of World War II. He built an animal hospital right under his house, and that's where we remain to this day (with modern remodeling in 2016, to outfit the hospital with the latest medical technology and equipment, of course!).
About Providence Veterinary Hospital & Clinic